Products lifecycle file management
According to each project, the explosion-proof schemes, mechanical and electrical drawings, records of the manufacturing and conversion process, test reports, inspection reports also the corresponding responsible persons who implement the manufacturing and conversion will be recorded, sorted out and filed.

From the delivery to customers, all training records, maintenance records and inspection records will be recorded and filed until the equipment is scrapped. AEGIS will provide professional maintenance plan based on the actual use of explosion-proof products and inspection records to ensure that customers can understand the safety of explosion-proof equipment in time.

Customer training
When the explosion-proof equipment is delivered, AEGIS engineers will provide professional training to users to ensure the safety in operation and maintenance.

AEGIS will provide engineering qualification training to the partners, and only engineers authorized by AEGIS can carry out maintenance of explosion-proof equipment.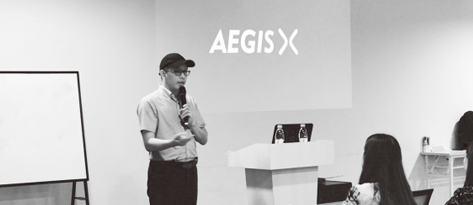 Annual Ex-inspection
AEGIS provides free annual safety inspection service and report for explosion-proof equipment manufactured and converted by AEGIS to ensure the continuous explosion-proof function in the process of using.